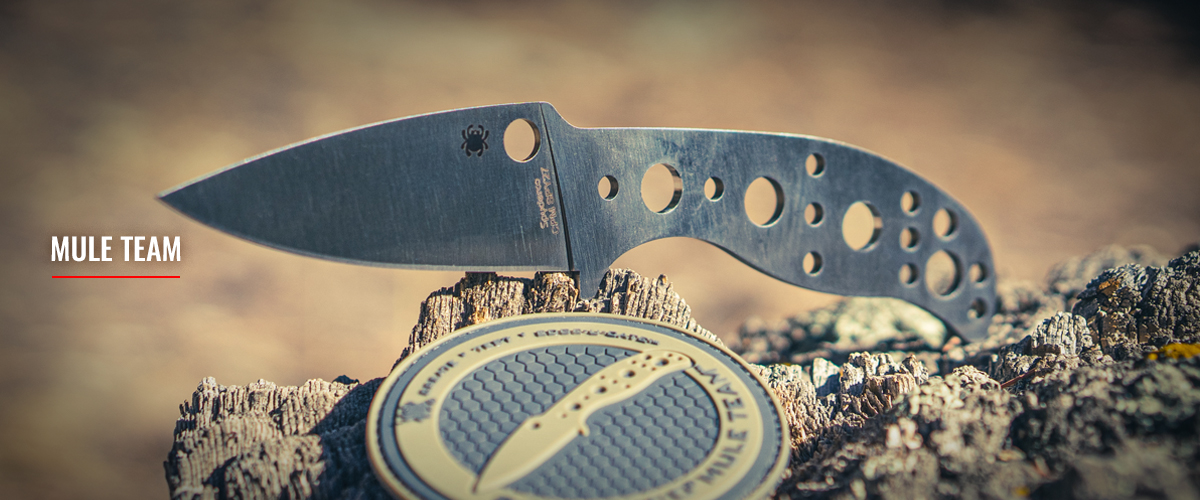 Mule Team Project
In the knife industry a "mule" is a sample knife used for performance testing. Spyderco's Mule Team series takes this concept a step further by offering the same fixed-blade knife pattern in many different steel variations. This ongoing project allows steel-obsessed knife enthusiasts a unique opportunity to test and evaluate different steels using the same identical design platform.
Mule Team blades are purposely sold without handles or sheaths to make them as affordable as possible and to give our customers the freedom to finish them to suit their personal preferences. The easiest way to do this is with the pre-made handle scales and sheaths sold here and at Spyderco's Factory Outlet store. Our scale kit can be installed in a matter of minutes with two T-8 Torx wrenches. Once the scales are in place, the finished knife fits perfectly into the custom-molded Boltaron® or beautifully crafted leather sheaths we also offer.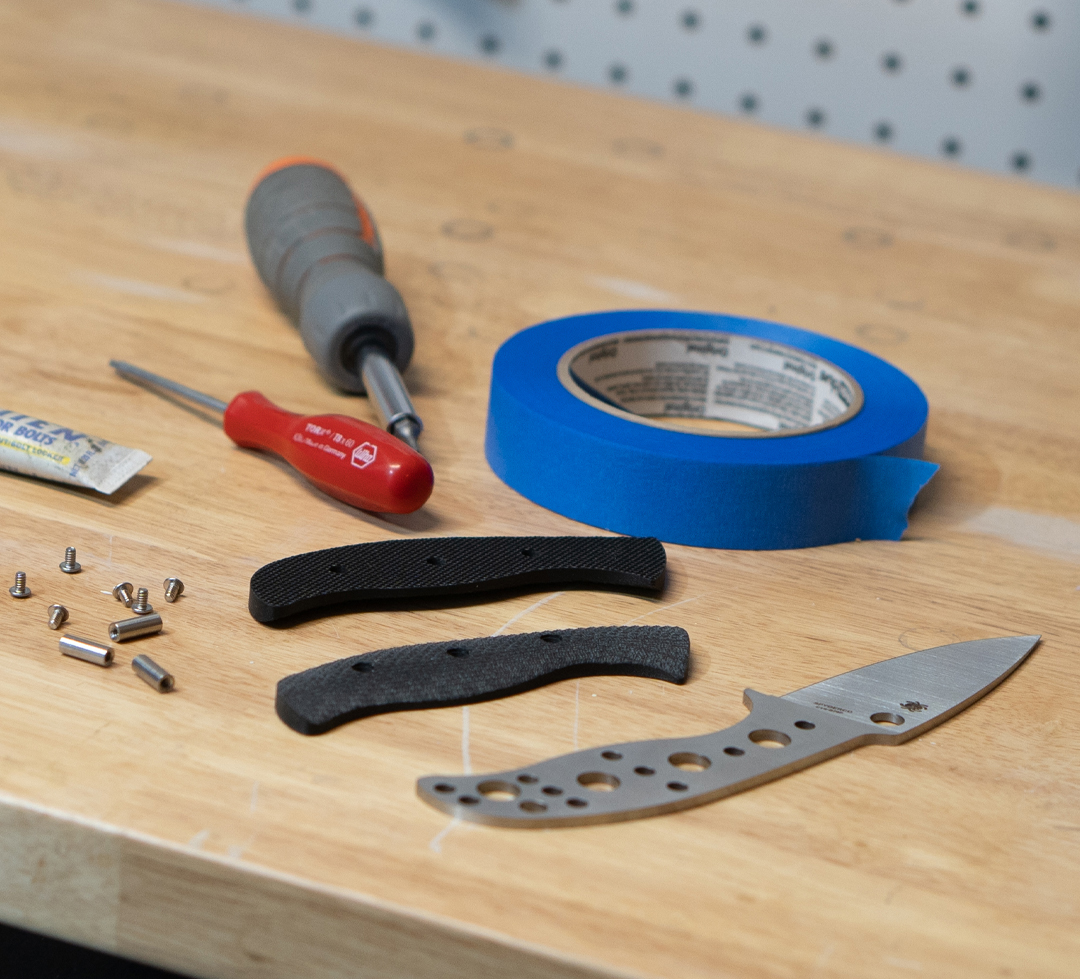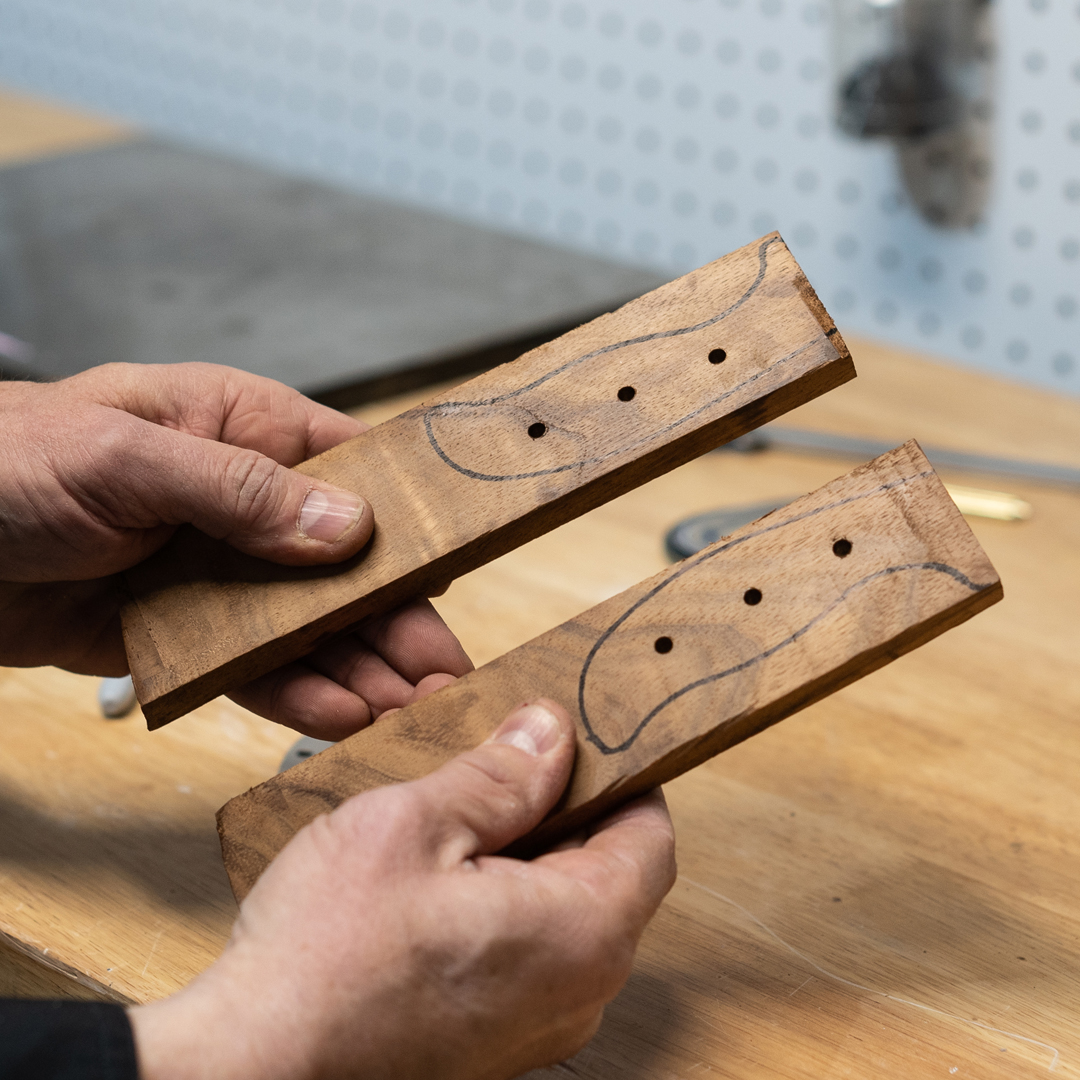 Many aspiring knifemakers get their start by putting handles on pre-made blades. To them, Mule Team blades are the basis for the ultimate "kit" knife, offering a ready-to-finish blade in a true, high-performance steel. All blades come pre-drilled with a variety of hole sizes and locations to accept pins, cutler's bolts, and tubing, allowing hobbyist knifemakers to attach their preferred handle materials any way they want and finish them to shape. Once their knives are done, many Mule Team enthusiasts make their own leather or Kydex® sheaths as well.
No matter how you choose to finish your Mule Team blade, the ultimate goal of the project is to actually use your knife to evaluate the cutting performance, edge retention, corrosion resistance, and ease of sharpening of its specific steel. If you think about your everyday cutting chores—like preparing food in the kitchen, working in your garden, or processing game in the field—you already have a baseline of experience as far as how a good knife—and good knife steel—should perform. Use that baseline to evaluate the steel of your Mule Team knife by using it to perform those same routine cutting tasks. If you're more ambitious, you could also create your own "scientific" tests, cutting rope, cardboard, carpet, wood, or other challenging materials that give you a consistent basis for comparison, and then recording and evaluating your results.
Once you have used your Mule Team knife, sharpened it, and used it some more, you will have developed an informed opinion about the performance of its steel. Please don't keep that knowledge to yourself! Instead, share your thoughts and experiences with other members of the Spyderco community. The absolute best place to do that is Spyderco's internet forum, which now includes a dedicated sub-forum specifically for Mule Team discussions. This is where you and other members of Spyderco's "Mule Team Army™" can meet to discuss tips and tricks for handle and sheath making, sharpening secrets, and similar Mule-related topics. More importantly, you can share your own individual testing protocols and your personal insights into the real-world performance of specific steels. This feedback is invaluable because it gives us visibility on how different steels actually perform for our customers. That information can also have a profound influence on the exotic steels we choose to incorporate into our production knives. While we certainly have our own demanding set of protocols for steel testing, our ultimate goal is always to please our customers. Giving you the opportunity to be involved in the steel testing process through the Mule Team project is a unique and extremely educational way of working toward that goal.
Since the demand for different mules varies by steel type, their availability also varies greatly. To address that challenge, we created a full-production Mule Team blade in our proprietary CPM SPY27 blade steel. The MT28P2 Mule Team ensures our customers will always have a ready supply of one of our most popular Mule Team blades for their projects. To differentiate it from the original CPM SPY27 Mule Team, this blade features a distinctive straight-spined profile; however, its tang design and hole pattern remain faithfully compatible with all existing aftermarket scales and hardware.
The Mule Team project is extremely unique in the knife industry, and we encourage you to get involved as a member of Spyderco's "Mule Team Army." We're confident that, together, we'll all learn a lot and have a great time in the process.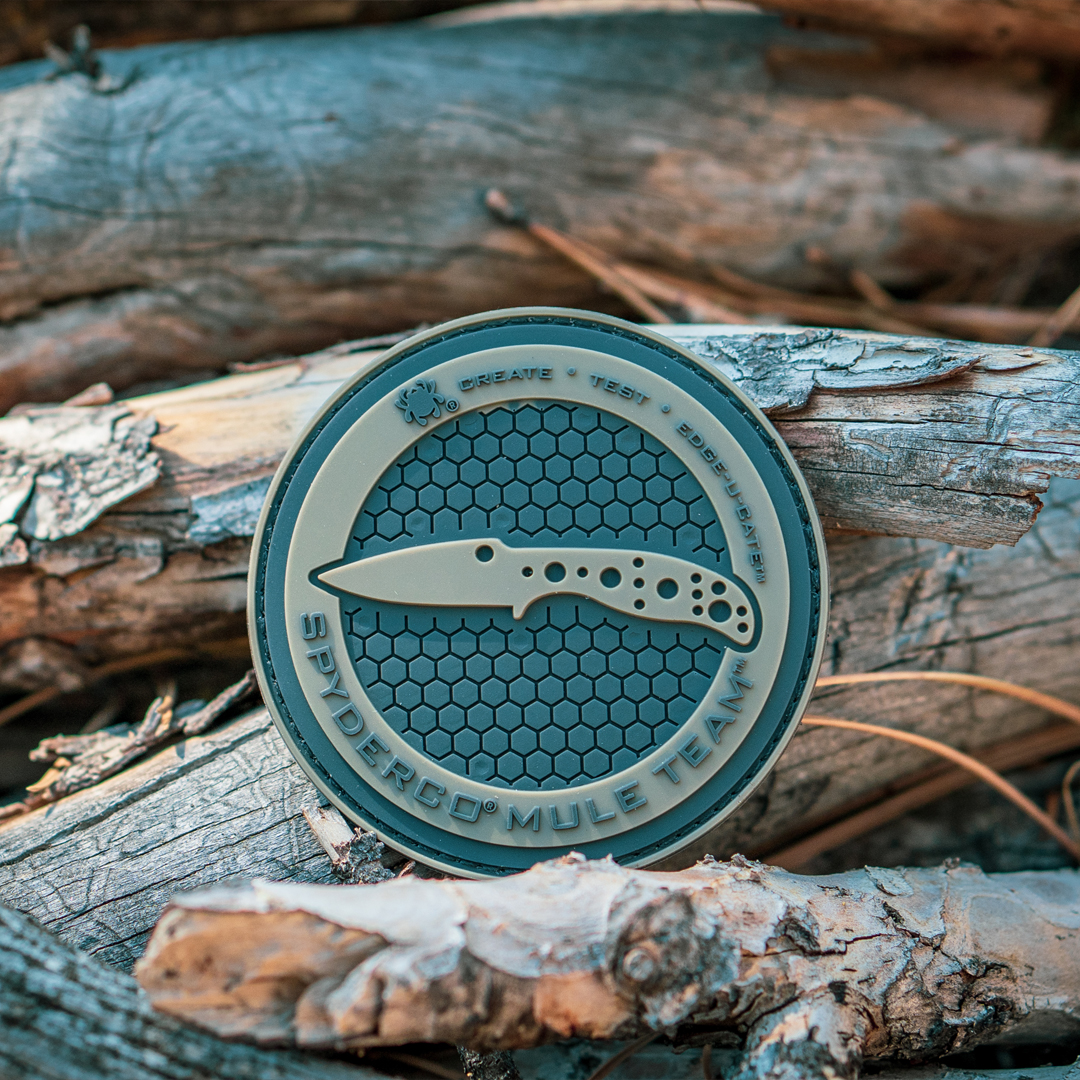 How to Test a Mule Team Blade
Complete List of Mule Team Blades