Handle/Scale Materials
ALMITE
A coating that is used on aluminum handles, similar to anodizing. It resists scratching and marring and can be tinted to any color.



ANODIZED ALUMINUM
Subjecting aluminum to electrolytic action, coating the aluminum with a protective and decorative film.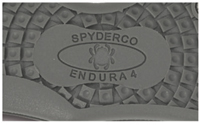 BI-DIRECTIONAL TEXTURING
Patented texture pattern molded into FRN handles with forward and backward graduating steps radiating outward from the center of the handle. It provides resistance to slipping in the hand.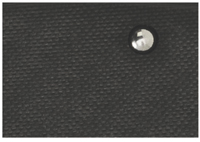 CARBON FIBER
Graphite fibers (the size of a human hair) are woven together and then fused with epoxy resin. Lightweight with a high level of tensile strength it is three-dimensional in appearance and costly to manufacture.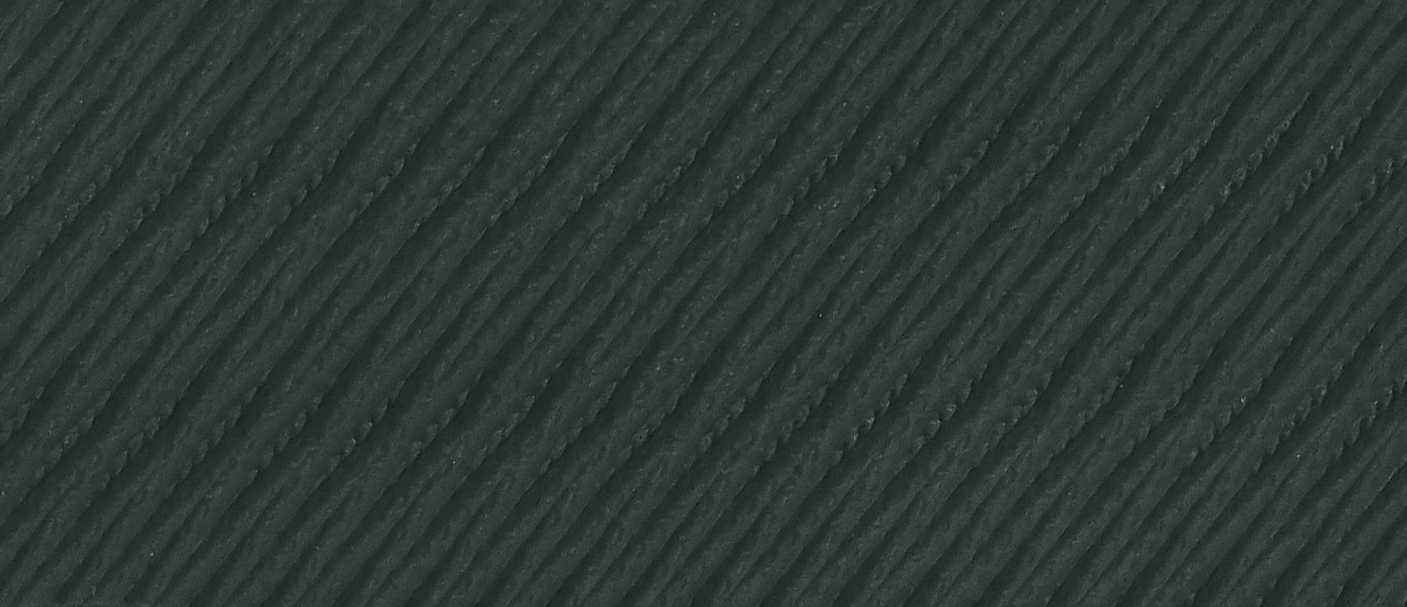 DIAMOND ARC TEXTURE G-10
An exclusive CNC-machined Diamond Arc™ pattern that provides a visually stunning non-slip texture.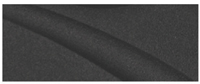 FRN (FIBERGLASS REINFORCED NYLON)
A nylon polymer is mixed with glass fiber and then injection molded into formed and textured lightweight high-strength knife handles.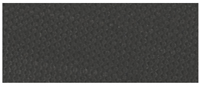 G-10
An epoxy-filled woven glass fiber that is rigid, impervious to temperature changes and chemicals and can be tinted into different colors.



KRATON
A rubbery thermoplastic polymer used as flexible inlays on knife handles enhancing grip.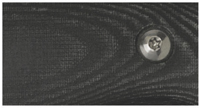 MICARTA
Composite of linen or paper fabric that is impregnated with epoxy resin and then formed into lightweight, durable, and visually appealing handles. It can be polished or bead blasted to change its appearance and texture.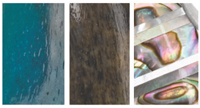 NATURAL MATERIALS
Natural materials such as jigged bone, leather, mother of pearl, abalone, stabilized woods, and stone are used in making and embellishing handles.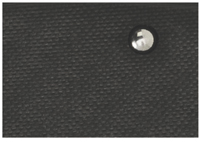 PEEL PLY CARBON FIBER
Carbon fiber-filled, epoxy resin lay-up that has textured material placed on the surface to protect the material during manufacturing. After manufacture, the material is removed and it leaves a grippy texture in the epoxy making a non-slip handle material.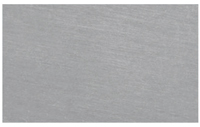 STAINLESS STEEL
Steel that contains a minimum of 12.5% chromium, making the steel resistant (not stain proof) to corrosion. The chromium oxide (CrO) creates a barrier to oxygen and moisture inhibiting rust formation.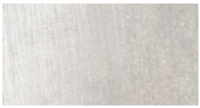 TITANIUM
A non-ferrous metal that is used in knife manufacturing for its high tensile strength, lightweight, and corrosion resistance. Often used for clips (Salt Series), handles, and liners.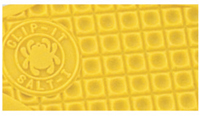 VOLCANO GRIP
Our trademarked waffle texture is found on several of our FRN-handled knife models. It is a continuous pattern of small squares providing tactile resistance to slipping while gripped in the hand.