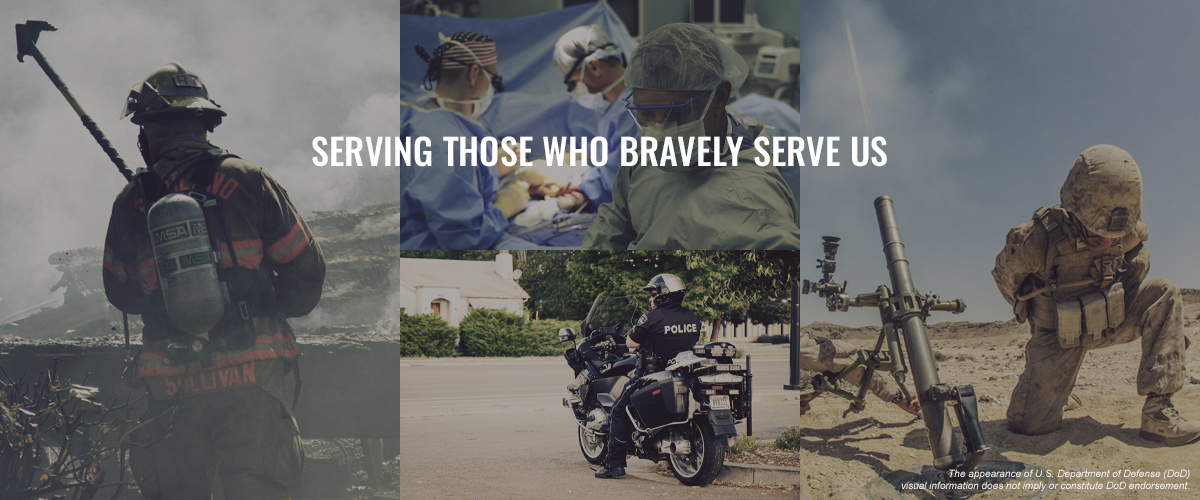 Since Spyderco produced its first knife more than 30 years ago, our products have been the go-to choice for countless "tactical" users worldwide. Discriminating armed professionals, first responders, survivalists, martial artists, and defense-minded civilians all know and appreciate the quality of our products. To help them make the best choices, however, we needed to speak to them in their language. That's why we created OpFocus.
"OpFocus," short for "Operational Focus," is a term that Spyderco coined to accurately describe a view of our products from the perspective of the tactical knife user. It's not a different product line; it's the same products presented in a context that is relevant to the needs, interests, and frame of reference of serious end users.
From a sales and customer service perspective, Spyderco's OpFocus team works closely with everyone from individual customers to federal agencies and entire branches of service to recommend and develop products tailored to their specific mission needs. On the marketing side, we provide targeted support to Spyderco dealers who serve the tactical community and promote our knives through themed advertising and close relationships with relevant media.
OpFocus has always been a major part of who we are and the customers we serve.
OpFocus Professional Purchase Program
Spyderco greatly appreciates the service and sacrifice of our nation's duty-bound personnel and we believe very strongly in supporting them in every way possible. To ensure that they can equip themselves with the best knives and accessories available, we established the OpFocus Professional Purchase Program. This program allows active-duty military and law enforcement personnel and qualified first responders to purchase Spyderco products directly from us at a substantial discount. The OpFocus program is designed to allow qualified participants to purchase our product at an affordable price and obtain gear needed to do their job. Spyderco does not allow OpFocus customers to resell products bought through this program. Failure to comply will result in suspension or termination of your account.
The online OpFocus Professional Purchase Program is offered through our website for the following personnel in the United States.
Active Duty Military
Reservist / National Guard
Military Veteran / Retiree
Law Enforcement Officer
Paramedic / Fire Rescue
EMT
Medical Professionals
We've partnered with ID.me to verify eligibility and simplify our program as much as possible.  Our goal is to provide you with what you need when you need it.  Follow these simple steps to complete your qualification.
Register an account on Spyderco.com

(if you already have an account, sign in and follow the prompts on the My Account page)

.
Once registered click on My Account
Select from one of the 6 qualifying groups noted.
Follow the prompts in the window to verify your eligibility.
Once verified, return to your My Account page and your status will be noted along with the discount amount.
Sign in or create a new account.
The OpFocus Professional Purchase Program is also offered through our wholesale division for larger group orders or orders that include engraving.  Duty-bound personnel interested in applying for membership in the OpFocus program for larger group orders or engraved orders may contact us at OpFocus@spyderco.com or 303-279-8383.
The OpFocus Professional Purchase Program is also open to duty-bound personnel in Canada through our wholesale division; qualified personnel may contact us at OpFocus@spyderco.com or 303-279-8383.
Direct Government Purchasing
Spyderco provides special sales support and discounted pricing to local, state and federal government agencies.
For Quotes: E-mail opfocus@spyderco.com or call 800/525-7770
(Authorized GSA Purchases and IMPAC-GPC Card Holders)


Spyderco, Inc., 820 Spyderco Way, Golden, CO 80403
GSA Schedule: Contract # GS-07F-9324S
Cage Code: 0ZKZ2
DUNS: 095753752