Spyderco Product Guide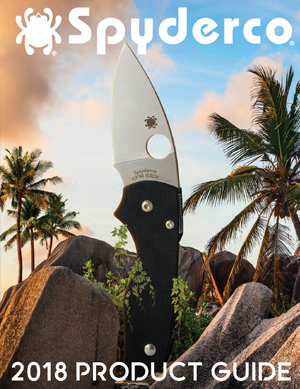 The 2018 Spyderco Product Guide is here. Simply click the image to the left to view. You will have the option to download a PDF of our complete catalog or select your favorite pages and download your own custom PDF. To download past catalogs, click the link to the right.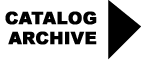 Request a Hard Copy
This catalog request is for consumers only. If you are interested in becoming a Spyderco Dealer or Distributor, click here.
Catalogs are sent via USPS mail at no charge. Catalog requests are sent in batches each week - Please allow 2-4 weeks for delivery.
Spyderco catalogs are sent regularly and in a timely fashion. History has shown that our catalogs are very popular and unfortunately from time to time they do go "missing" in the mail. If you don't receive your requested catalog within the time mentioned above please contact us and provide your mailing address as well as the approximate date of your original request. We will follow up and ensure that another copy is sent out as soon as possible.